Vape pens for sale! Which one to get?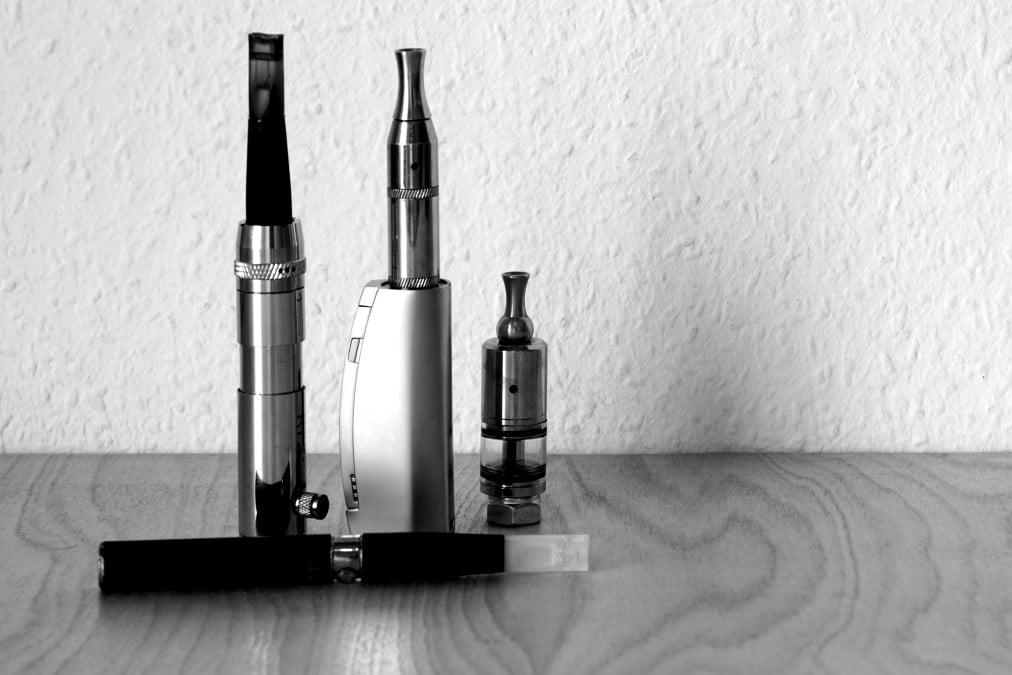 Finding the right vape for you can be a tricky task. Vapes come in all different shapes and sizes, each customized to suit different people's requirements. A heavy smoker can go for a vape with high wattage capabilities and a battery life to sustain throughout the day, whereas, a light smoker can buy a much smaller one.
People who travel with vapes can buy compact ones, easier to carry in your pocket. Then again, you have the simple ones and the ones with much more configurations that allow you to control different features of the vape like the temperature.
Let's take a look at some of the vapes available in the market today to help you find a best fit.
Electronic cigarettes
E-cigarettes are regular cigarette look alike, with similar size and shape, like that of a Davidoff. It's compact and easy to use, and takes very little space inside your pocket. There are irreparable one piece e-cigarettes available in the market. Cheap and handy! But you can also find two piece instruments with replaceable heating component and battery. The best part about these portable vaporizers is that they are cheap.
Pod Vapes
Pods are two piece vapes with a battery and a chamber at the top to carry the flavor. It's much larger in size compared to an e-cigarette and performs more efficiently than one as well. It's also quiet compact, and affordable, and if you want to vape to quit regular cigarettes then this device can be suitable for you. It's very effective in delivering nic salt e-liquid, which is a nicotine containing liquid.
Vape Pens and Box Mods!
If you're going for a bit more advanced vapes then you can maybe consider these two 'species'. Vape pens area advanced versions of a pod but they perform much better. It has a battery component and a tank to carry the liquid, with user friendly configurations.
Box mods are even more advanced and bigger in size. It has a bottom end in the shape of a box with display screens, control buttons and charging port on it. The top bit is a sub ohm tank with replaceable coil system. And these complex cloud makers have a long battery life which is convenient for heavy smokers. The devices usually allow you to manually control temperature and wattage, so there is lots to play around with. This controllable feature also allows you to regulate your daily nicotine intake.
High Watt starter kits or a squonk?
Well these two types are the most advanced vapes available in the market. High watts are box mod kits with a lot more battery power, usually three to four. It's efficient and powerful and can be a bit too much for a beginner. The tanks are sub ohms with replaceable coils but some manufacturers use RDA, RTA, or RDTA instead.
Squonks are a growing trend in the vaping world. It's similar to a box mod on the outside, but the box houses a squonk bottle and a single battery. The bottle is connected to an RDA bottom-fed tank through a 510 feeding tube, and a drip tip.
Which one should you go for?
While there's a tempting array of options out there for you, you can't just decide to make a onetime investment and get the most advanced one. Make the investment based on your requirements. If you are a complete beginner with no smoking experience, we recommend you go for an e-cigarettes or a pod. If you've never vaped before but you're a regular smoker, you can try vape pens and box mods.
There are other exotic categories of vapes that are being sold now a days. Portable vaporizers such as Dry herb vaporizers, weed pens and g pen vaporizers are quiet popular among users as well.