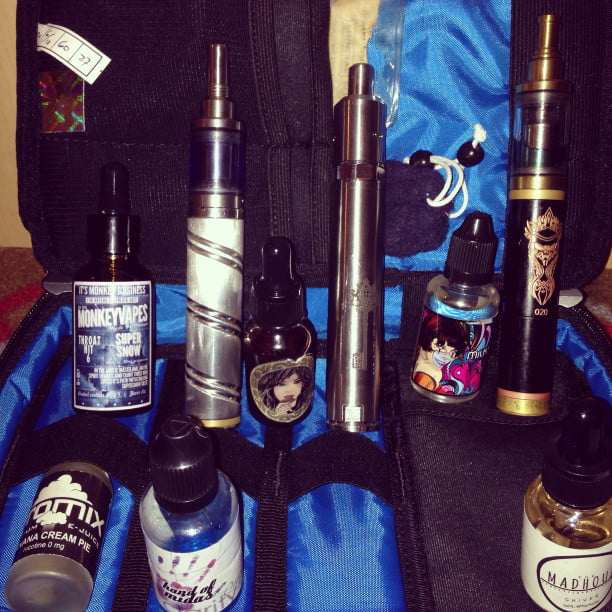 Tired of smoking the same old greasy bong every day?
Are you looking for new ways to get high?
No worries. Weed vaporizers and weed pens are your savior.
As exciting as cannabis, itself, can be every time you smoke it, weed vaporizers take the experience even further.  Users have reported that the high you get from a vaporizer, is much more powerful then what you get from any other form of intake. Don't get me wrong here, smoking a joint is a wonderful experience and it is as old school as it can get. And old school is cool! But if you want to maximize the potency of your weed, a vaporizer does a neat job.
Studies have proven vaporizers to be smoke toxin-free.
This is because the vaporizer does not burn the marijuana buds rather vaporize them. This vapor is a good alternative for your health because you are using vapor instead of smoke to infuse THC into your bloodstream, and hopefully get a longer lasting trip. The quantity of THC intake per hit can be regulated as well. And it's much higher than that of a bong with much less drag effort.
There are multiple brands of weed vape pens and vaporizers for weed you can choose from.
These vaporizers come in all different shapes and sizes, with a varying price range. Devices with higher configurations and a complex design, more battery life and high wattage can cost from $199 to $400. Whereas a simple device with a user friendly control system can be as cheap as $50.
Without further ado let's move on to our top 5 picks for vaporizers you can buy.
 G Pen Nova LXE
The G Pen is a small vaporizer with some minor controllable features on it. It is one of 'The' best pen vaporizers for sale! The pen is convenient for moderate usage and comes with a price tag of $59.95. The device can be set to 3 voltage levels, which gives you scope to experiment with it. And this particular configuration is impressive for a device at this price range. And LED lights to show current settings. It user an atomizer inside to burn the wax evenly.
Starry V 3
X-Max's new Starry V3 came out this year with a small status screen and improved components. The product offers advanced mouth piece and a longer battery life. X-Max introduced this product into the market at an affordable rate of $99.95, perfect for a starter.
Pax 3
If you are looking for a bit more advanced device with brand value to its name, then Pax 3 from the Pax Labs can be a match for your taste. The device can be used for wax and dry herbs as well. Hours of battery life, 15 seconds heating time, user-friendly interface and an elegant outlook- this device offers it all for a low price of $199.95.
Solo 2
This dry herb vaporizer by the Arizers is worth every penny. It comes with an impressive screen with detailed selected set-up information and a reliable battery life. The temperature can be adjusted to impressive ranges. The device also heats up quickly. It is selling in the market for a whopping $229.99!
Mighty
This German made portable vaporizer lives up to its name in size and price both! The product come with an hour and a half of battery life, houses both a convection and conduction system and a comprehensible control system. Storz and Bickel set the price for this product at $379.
There you go guys! A small insight on 5 of our top picks for the best weed vaporizers that are available in the market today. 5 bests, for you to choose from.